How long will it take to get steel framing materials for my project?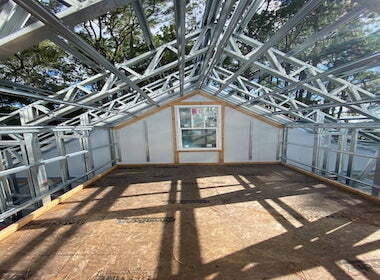 There are many factors that contribute to the length of time required for steel framing materials to be delivered to the construction site. An average 2,800 square feet home can generally be fabricated in around eight hours. However, design, demand, and delivery time are also major factors to consider. As a rule of thumb, we usually ask that orders be placed 4 weeks prior to the date the materials need to be on-site, however, please give us a call to see if we are able to expedite your order.

Can FSFTM frame my building as well?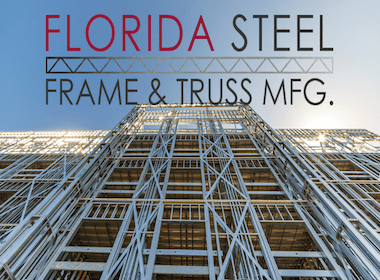 As our name suggests, FSFTM, or Florida Steel Frame & Truss Manufacturing, is in the business of manufacturing steel framing members. We are not a framing labor company. However, if you are in the Greater Tampa Bay or Greater Orlando areas, we may be able to refer a general contractor who is familiar with our steel framing products.

How much will it cost to frame using steel?
What gauge steel do you use?
What file format should plans be submitted in?